Management Team
The success of our firm can be directly attributed to the high quality of leadership and the strength of our management team. Our goal is to ensure the continued success of our financial advisors by providing the guidance and support to help them experience both personal and professional growth.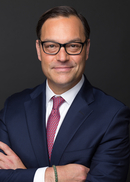 Adam David Seiden
Managing Partner
adam.seiden@nm.com
Office 212-819-1800
After graduating from St. Lawrence University in 1989, Adam began his career as an entrepreneur.  Adam's first business venture was a local and regional shuttle company located in Western Maine which he successfully ran, grew and ultimately sold in the late 1990's.  Adam was contracted with Northwestern Mutual in October 1999 and has qualified for Million Dollar Round Table several times (2003-2004, 2006-2007).  Adam was a consistent high lives producer, consistently achieved the New Client Bonus, and placed in the top five in the Eastern Region through each of his Bronze, Silver, Gold, and Platinum years.
Adam became a Field Director in 2002 and his Field Director Unit placed number two in the country (Category III) for the 2005 - 2006 Awards Year. He became the Director of Development for The Boston Group in June 2006 and achieved both the Managing Director OARS Award and Growth Award every year.  Since his introduction into leadership, Adam has recruited and developed a Forum producer, seven first time MDRT qualifiers, three Pacesetter First 40's and one Second 60.
Adam joined the Home Office of Northwestern Mutual in Milwaukee in March of 2008 and over the next four years, held multiple Director level roles within the Agency Department. In August 2012, Adam assumed the role of Director - Agency Development with The Nemec Financial Group in New York City.  Adam assumed the role of Managing Partner of Northwestern Mutual – Park Avenue in February 2015. 
Adam lives in Darien, Connecticut with his wife Christine, four children; William, Caleb, Margot, and Scooter and their dog Thule.  When not focused on his business, Adam enjoys spending time with his family, traveling, cooking, and skiing.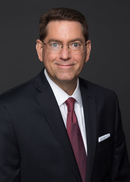 Managing Director
Office 516-454-5257
My Networks:
Chris Shouler became Managing Director of Northwestern Mutual- Park Avenue's Farmingdale district office after 13 years of service, ten of those years as a Field Director.
His numerous industry honors, awards and recognition include
the National Sales Achievement award (1993-1997, 1999-2009), OARS (2001-2002, 2004, 2006, 2008) for outstanding results in recruiting and sales
Pacemaker Award (1989-2010, 2012), Life Impact Award (2000-2010, 2012),
Top 100 Lives (1995, 1997-2005)
Pacesetter Second 60, Diamond Award
Term Conversion Award
New Client Bonus Recognition 
Million Dollar Round Table (Qualifying Member 2003-2008).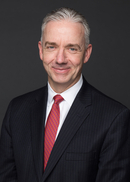 Managing Director
Office 203-945-5866
Craig opened Northwestern Mutual-Park Avenue's district network office in Norwalk, CT in November 2003. As Managing Director of the Norwalk office, Craig Meadows was the recipient of an Outstanding Achievement in Recruiting and Sales Award.  The award was presented to Craig for leading by example in personal production, attracting future talent to the career opportunities at Northwestern Mutual and developing team members to not only achieve their personal goals, but also become leaders. Craig led 15 new representatives to achieve the coveted Pacesetter First 40 award.
Craig has received several Northwestern Mutual Achievement Awards and memberships including:
Member of the STAR Club in the Ruby (1988), Sapphire (1989, 1991, 2004-2007, 2009-2010), Emerald (1990, 1992-1993, 1998, 2000-2003, 2008) and Diamond (1994-1997, 1999) categories.
Joins Northwestern Mutual's top producers by achieving membership in the 100 (1989-1993, 1997-1998, 2004-2009), 150 (2001, 2003), and 200 (1994-1996, 1999-2000, 2002) Lives Clubs.
Northwestern Mutual Life Impact Award (2002-2006, 2008-2010). Craig
Membership in the Five Lives Club consistently for 20 years through 2009.
Ranked in the top 550 of all Northwestern Mutual reps nationwide for lifetime sales
Top 200 for the number of lives he has sold, indicating his commitment to his community.
Lifetime member of Million Dollar Round Table (MDRT) (2008, 2010-2014).
Craig resides in Monroe, CT with his wife Kishan and 3 daughters Kiersten, London and Grayson. He enjoys running, gardening and watching football.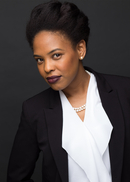 Doly F Vasquez, MBA
Chief Financial Officer
doly.vasquez@nm.com
Office 212-819-1800
Doly F. Vasquez  is the Chief Financial Officer for Northwestern Mutual- Park Avenue led by Managing Partner, Adam Seiden. Doly sits on the agency's leadership team, her focus centers on managing the finances of our network and district network offices. Some of the duties typically performed include monitoring network and district network office guidelines, managing new financial representative finances, and planning.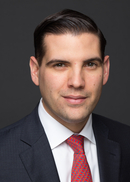 Chief Development Officer
Office 212-819-1800 ext 2042
Eddy Ricci, Jr., CFP®, ChFC® started his career with Northwestern Mutual as a college financial representative.  He helped the Southern New England Group attain over six pacesetters awards and six power of ten college financial representatives in less than two years.  He also helped the office to win the growth award, climb from #81 to # 3 on the selection and development scorecard in 2007 and led the East in internship conversions in 2009.  In 2010, Eddy became Regional Director of Training and Development for four network offices and ten districts in New England.  In this unique role, he was able to work with hundreds of financial advisors while developing training and leadership programs.  In July of 2014, Eddy moved to New York to help grow Northwestern Mutual - Park Avenue.
Eddy is a graduate of New York University and is a member of their Young Alumni Leadership Circle.  After graduation Eddy founded The Big Hope Film Project, a non-profit which matched upcoming film-makers and young adults with disabilities. Eddy is married to Laurie and currently lives in Lower Manhattan.
Theresa Calabrese, CLF®
Chief Growth Officer
theresa.calabrese@nm.com
Office 646-366-6668
Theresa Calabrese is the Chief Growth Officer (CGO) for Northwestern Mutual – Park Avenue. Theresa is responsible for the growth and development of experienced Financial Advisors. As a member of the firm's Executive Leadership Team, Theresa partners with Career Advisors to help them grow and connect them to the firm, the home office, third party consultants, and obtain the resources they need to achieve their vision.
Prior to her position as CGO, Theresa served as the Chief Operations Officer (COO).  Her responsibilities were to manage the network office staff, oversee operations, and serve as the human resources professional in the firm. Theresa spent most of her early career at Northwestern Mutual developing and implementing comprehensive and continuing education programs for Financial Advisors.   Theresa presided over these programs as the Regional Director of Training and Education for both New York City Network Offices and their respective district offices in Long Island, New Jersey and Connecticut. She started her career with Northwestern Mutual by consulting with Financial Representatives as part of the Technology Coach and RACE Coach Programs.  Working one-on-one, she coached Financial Representatives in the areas of practice management techniques, technology implementation and client building philosophy.
Originally from New Hampshire, Theresa has enjoyed New York City life since her graduation from Fordham University with a degree Business Administration & Management and a minor in Business Law and Ethics. Theresa obtained her New York State Life, Accident and Health license, is registered with her Series 6 and 63 licenses, and has earned her Chartered Leadership Fellow (CLF) designation. Theresa and her husband Danny currently reside in Long Island, NY and enjoy spending time with family, hiking, camping and being outdoors.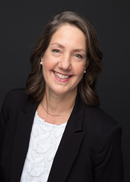 Frankie Rowland
Chief Marketing Officer
frankie.rowland@nm.com
Office 212-819-1800
Frankie Rowland is the Chief Marketing Officer for Northwestern Mutual – Park Avenue. Frankie oversees marketing efforts including brand stewardship, digital outreach, client insights, public relations, social media, training, mentorship, internal communications, community relations and event management. 
Prior to joining Northwestern Mutual Frankie held positions with MetLife and EDS. Throughout her career she has honed relationship management skills to build and retain the trust and loyalty of clients resulting in incremental revenues. She has won numerous awards including Award of Excellence, Smithsonian Award a Big W Advertising Club Award.
She is an Advisory Board Member of the CMO Council based in San Jose, CA.
Frankie earned her Bachelor of Fine Arts from Ohio Wesleyan University is a graduate of the Cornell Leadership Forum and is currently working towards her certification as a botanical illustrator with the New York Botanical Garden.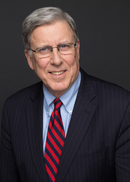 John Lowe
Director of Network Office Supervision
j.lowe@nm.com
Office 212-819-1800
After graduating from Boston University John worked briefly as a journalist in Westchester County, NY before becoming a stockbroker. John later worked in London for two years building a margin trading account for a bank's brokerage arm. After returning to the States, John, having seen a ready market in the UK for American ice cream, started his own ice cream company, briefly exporting his brand to Sainsbury's and Harrods.
After this experience it was time to get back into the securities industry where John was the compliance officer for the Rockland County agency of Prudential. He would spend another three years, after Prudential, as a compliance officer with World Group Securities, responsible for the entire northeast. John came to Northwestern Mutual- Park Avenue from the Property and Casualty business where, for eight years, he had managed financial producers at both Allstate and Nationwide.       
John is a runner and writes in his spare time.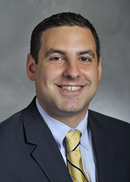 Financial Advisor
Office 516-454-5263
Alex joined Northwestern Mutual after graduating from Stony Brook University in 2009 with a degree in Business and Economics.  Alex focuses on helping to provide financial security through a holistic and personalized approach to each of his clients based on their specific needs.  Providing them with sound financial advice, holistic and comprehensive financial planning, through innovative solutions and personal commitment.
Alex is a Growth & Development Director in the firm.  As the Growth & Development Director, he balances his time working with his own clients on their personal financial planning as well as helping the office recruit and develop new Financial Advisors.  Since joining Northwestern Mutual he has qualified for Million Dollar Round Table several times.  He's also attended both the Leadership Academy and Fastrack Academy at Northwestern Mutual's home office in Milwaukee, Wisconsin.  Fastrack Academy is a company tradition that began in 1944.  To attend, Financial Advisors must meet production qualifications and have the approval of their Managing Partner.  Through its interactive forum, Fastrack Academy provides an impactful learning experience that inspires leading Financial Advisors to reach higher levels of productivity and professional growth.
During his free time, Alex enjoys golfing and spending time with his wife Brittany, daughter Kennedy, and son Anderson. they enjoy spending their weekends in Montauk, NY on the east of Long Island.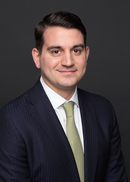 District Director
Office 646-366-6717
Chris started out as an intern with Northwestern Mutual in 2006, and began his career in financial planning with Northwestern Mutual in 2007, after graduating with a Bachelor of Arts in Business and Economics from Lehigh University. He maintains securities Series 6 and 63 registrations and hold his Life, Accident & Health Insurance license.
Chris currently lives in Upper East Side in Manhattan, with his wife Kelly. Outside of work, he enjoys playing golf, and participating in triathlons.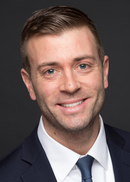 Field Director
Office 646-366-6725
My Networks:
Daniel holds a BS in Finance from the University of Delaware- Lerner College or Business and Economics
He has achieved the designation of Certified Financial Planner- The CFP® Certified Financial Planner professional certification has become the recognized standard of excellence for personal financial planning. Rigorous testing in a wide range of topic areas, experience requirements and strict ongoing ethical conduct are necessary to obtain and hold the CFP® Certified Financial Planner professional certification mark.

As an advisor and leader with Northwestern Mutual- Park Avenue his specialties Include: Asset Allocation, Insurance, Estate Planning, Business Succession, Retirement Strategy, and Education Planning
Daniel is a member of the following organizations:
Million Dollar Round Table (MDRT)
The Leukemia & Lymphoma Society
National Association of Insurance and Financial Advisors (NAIFA)
University of Delaware New York City Alumni Chapter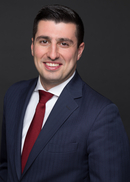 Field Director
Office 201-639-0658
My Networks:
Ed Gurka started with Northwestern Mutual after graduating from Marist in 2008. Ed is one of the leading Financial Advisors in our New Jersey district office. As a Field Director, Ed mentors new financial representatives.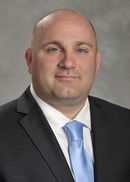 Field Director
Office 516-454-5252
My Networks: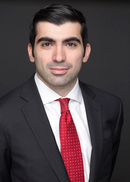 College Unit Director
Office 212-819-1800 ext 1081
My Networks:
Leon has been with Northwestern Mutual- Park Avenue since September of 2011, starting off as an intern to a financial advisor, assisting with research and analytics. As of June, 2012, he began his client-facing role while still in college, and began building his practice on a full-time basis in August of 2013.
Financial planning is a tremendously large field, and Leon engages with a network of specialists who work with him on cases of their specialization, and a support network of brilliant staff at the home office who have a wealth of information pertaining to solutions and strategies. Leon's goal is to deliver the ultimate financial planning experience.
In addition to his dedication to meaningful planning with his clients, Leon is also a College Unit Director with his firm, seeking qualified candidates to introduce to the same opportunities with Northwestern Mutual that he has enjoyed.
Certifications and Designations
Certified Financial Planner™
Chartered Financial Consultant®
Certification in Long-Term Care
Licenses
Series 6
Series 7
Series 63
Series 66
Licensed in NY, NJ, CT, KY, ME, MA